Northwest Indiana's Residential Outdoor Lighting Company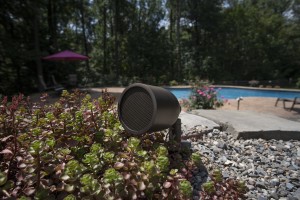 At Ricci's Landscape Management, we're always working to provide the best solutions for all of our customers' needs.
We know that every home is different, and every customer is, too. So – we're proud to introduce this service in an effort to provide the most comprehensive landscaping solutions to Valparaiso, Crown Point, Munster, Chesterton and surrounding NW Indiana.
Like every single one of our services that we currently provide, our audio and lighting options are designed to be customized for you. We're proud to have a talented team that is dedicated to working closely with you to bring your vision for your landscape to life.
Design and Planning
Behind every great landscape is a dedicated team of professionals, and at RLM, we believe that our team is the best of the best. When you're ready to get started, we'll meet with you to establish your goals, scope, and timeline. We take planning very seriously, because at Ricci's Landscape Management, we strive to get it right the very first time.
Our team of design professionals have plenty of experience in developing a working solution to a variety of layouts and projects, and we will provide honest insights and recommendations throughout the process. We aim to form a partnership with you, and we love nothing more than seeing an audio or lighting project the entire way through.
We will do our best to meet your preferred timeline, and at RLM, quality always comes first. We only utilize products that we trust, and we only employ professionals that share our passion for hard work and excellent customer service.
Installation Services
As soon as we have your dream audio system or lighting design planned, we'll provide the next steps for installation. At RLM, we're pleased to offer installation services to complement our audio and lighting solutions, and we will arrange a time with you to arrive at your residence.
Our team will work quickly, but professionally, and we are happy to answer any questions that you have throughout the installation process. We want you to feel as excited and confident as we do every time we install a new design.
Ricci's Landscape Management: Your Partner for Audio and Lighting
If you're looking for an audio or lighting partner, call RLM today or fill out a contact form online. We look forward to lighting up your landscape!